APAO Lifetime Achievement Award 
---
The APAO Lifetime Achievement Award recognizes an exemplary PA serving in the field of oncology.  The recipient is presented with the award at the annual APAO Oncology Symposium.
The recipient of the award will receive the following:
Lifetime Membership to APAO
Complimentary registration to the APAO Oncology Symposium where the award will be presented
Three night's stay at the conference hotel
Travel reimbursement of up to $500.00 to attend the Symposium
Colleagues are welcome to nominate a PA in Oncology who have met the following qualifications:
PA in Hematology/Oncology, Surgical Oncology, Radiation Oncology, or another related subspecialty for at least 10 years

Nominee must be a member of APAO

Current Members of the APAO Board of Directors are not eligible for nomination
Nominators will be required to submit:
A completed Nomination Form
A copy of the Nominee's CV
CLICK HERE to access the award nomination form.
DEADLINE TO SUBMIT:  April 30, 2023.
2023 Recipient 
Steven Wei, EdD, MPH, MS, PA-C, DFAAPA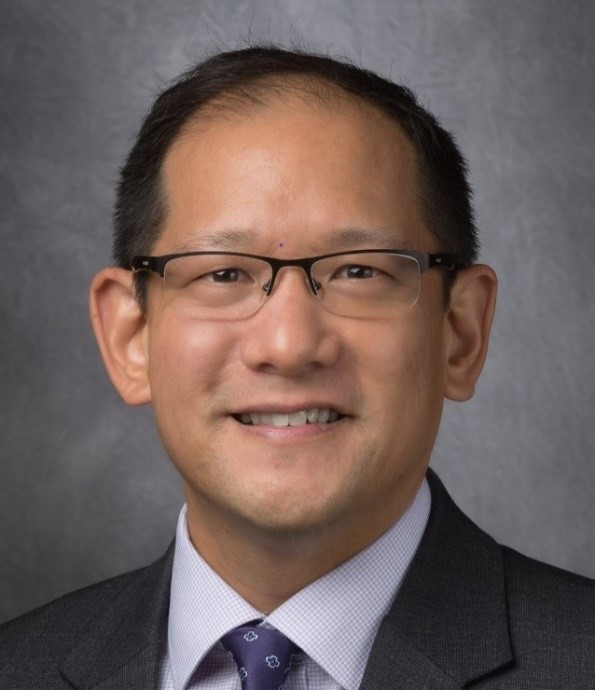 Steven Wei is a graduate of the Baylor College of Medicine (BCM) Physician Assistant program in 1999 and received his Master in Public Health (MPH) from the University of Texas School of Public Health. He also received his doctorate in education (EdD) in professional leadership with an emphasis in health science education from the University of Houston.
For over 23 years, Steve has worked in the Hepato-Pancreato-Biliary (HPB) surgery clinic at MD Anderson Cancer Center. He is currently serving as an Advanced Practice Provider Manager and has worked as an APP supervisor for over 14 years. He is an adjunct clinical instructor for the BCM Physician Assistant (PA) program and a past recipient of the BCM Distinguished Young Alumnus Award. In 2018, the American Academy of Physician Assistants (AAPA) recognized him as a Distinguished Fellow.
Throughout his oncology career, he has served the Association of PAs in Oncology (APAO) in various capacities and leadership roles, including past president (2012 – 2013), BOD At-large (2016 – 2018), Annual Conference Planning Committee (2011 – 2014, 2016 – 2017), and Scholarship Chair 2004 – 2005). Steve is a past recipient of the APAO President's Award and Academic Award. He is also the founder and co-chair of the Surgical Oncology Advanced Practitioner (SOAP) Conference which just completed their 4th national conference with over 300 participants.
Additionally, Steve currently serves as an Associate Editor for the Journal of Advanced Practitioners in Oncology (JADPRO). He is also an active APP Leader for both the Society for Surgery of the Alimentary Tract (SSAT) and the Americas Hepatic-Pancreatic-Biliary Association 
(AHPBA). He has a clinical interest in HPB surgery and has co-authored over 50 peer-reviewed publications and abstracts. Steve also has a growing passion for APP leadership development and coaching. He is a frequent speaker at national and international meetings on the unique role of APPs in oncology and HPB surgery, as well as APP leadership and professional development.
On a more personal note, Steve's pride and joy is spending quality time with his beautiful wife, Sunny, and their 4 children (Justin, Julia, Jonathan and Jayson). He enjoys traveling, trying new foods, listening to 80s music, and improving his tennis game.
Past Recipients Include:
Cindy Koutz, PA-C (2022)
Alisha T. DeTroye, MMS, PA-C, DFAAPA (2021)
Risa Zimmerman, MBA, MPAS, PA-C, DFAAPA (2021)
Heather Hylton, PA-C (2020)
Jeremy Heinerich, PA-C (2019)
Todd Pickard, PA-C (2018)
JJ Mahany, Jr., PA-C (2017)