APAO Academic Award
2021 Winner
---
Steven Wei, MS, MPH, PA-C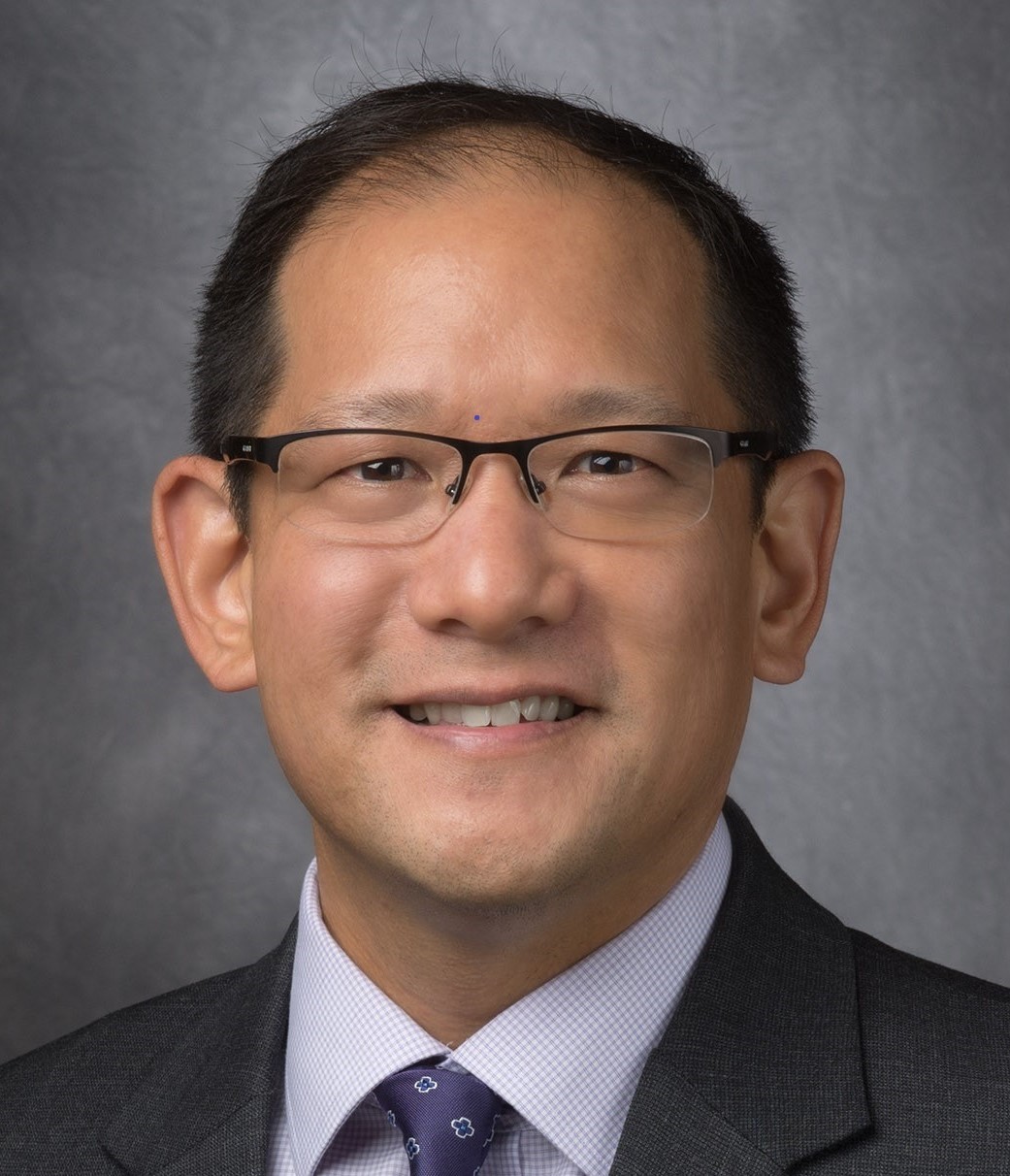 Steven's passion has always been to invest quality time and energy in people's lives. After serving over 20 years as a clinical PA and APP supervisor in surgical oncology, he is now shifting his attention toward promoting the APP profession through education and APP career development. More specifically, his goal is to investigate, develop, train, and coach leadership skills pertinent to APPs in team-based practice in the era of value-based health care. Steven's hope is to one day develop a Leadership Academy or Institute designed to equip and empower APPs with the necessary skills to optimize health care team practices and make a lasting impact both within and beyond the APP profession.
Steven is currently completing his doctoral thesis on "Collaborative Practice Teams in Oncology: Examining the role of psychological safety and its relationship with clinician well-being among advanced practice providers." Through this study, he hopes to further examine the leadership factors and dynamics involved in team-based practice and how APPs can develop into optimal team practitioners as leaders in patient-centered care.
---
Kathleen Boyle, PA-C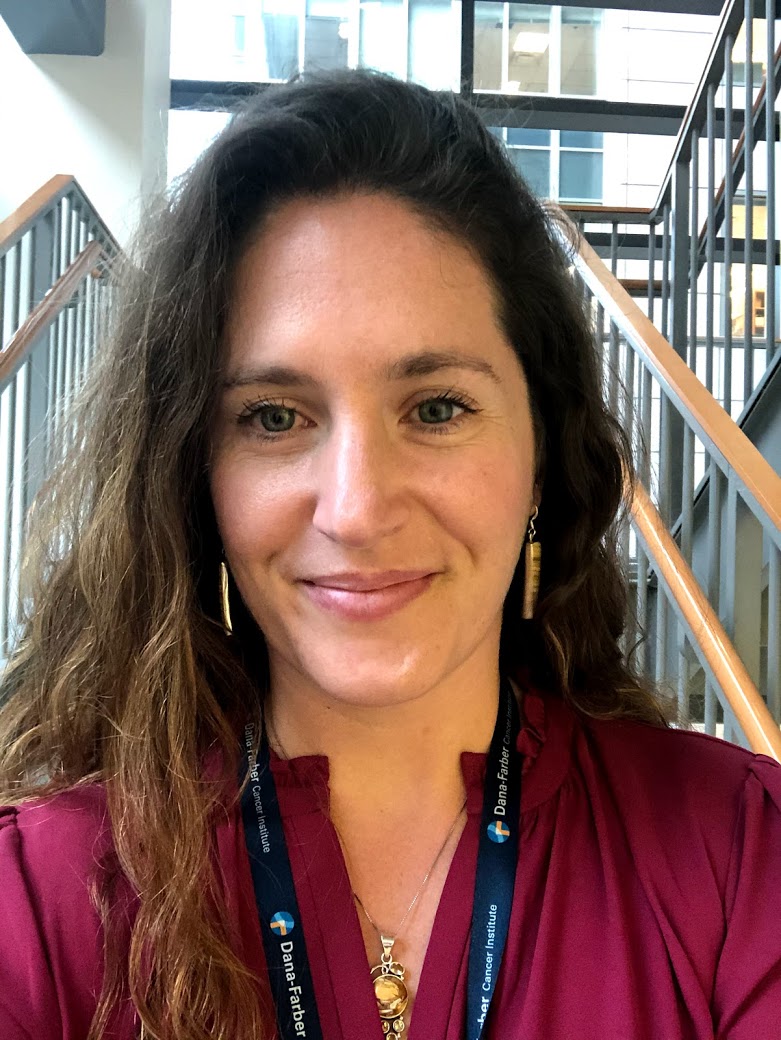 Kathleen Boyle is a Physician Assistant (PA) at Dana-Farber Cancer Institute's (DFCI) Gastrointestinal Cancer Center based in Boston, Massachusetts. Ms. Boyle holds a Bachelor of Science in biology and a Bachelor of Science in environmental studies from Fordham University. She holds a Master of Science in medical studies from Yale University School of Medicine. Prior to joining DFCI, she was an Emergency Department PA at Yale-New Haven Hospital's St. Raphael's Campus Emergency Department and a Thoracic Oncology Service PA at New York-Presbyterian Hospital Columbia Medical Center. At DFCI she has held roles in the inpatient medical oncology unit, the thoracic medical and surgical oncology divisions, and the gastrointestinal medical oncology division. Ms. Boyle is currently a candidate for the degree of Doctor of Science in Physician Assistant Studies at the Massachusetts College of Pharmacy and Health Sciences University. 
---
Shamsah Lakhani MPH, PA-C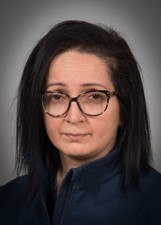 Shamsah Lakhani is Manager at the Northwell Health Center, Monter Cancer Center in New Hyde Park, NY. She has 24 years as a Physician Assistant in clinical practice specifically in oncology care, caring for patients with breast cancer. She leads a 35+ team of Physician Assistants and nurse practitioners across five medical oncology ambulatory sites. Shamsah is responsible for understanding factors driving performance to develop and implement analytical metrics, optimize revenue generation, and engage in quality improvement projects, with the ultimate goal of improving patient outcomes.
Shamsah also explores ways to impact the treatment of those patients that are not directly under her care. She is passionate about clinical research leading to high quality health outcomes and setting up pathways providing equitable care and clinical trial options for marginalized patients. She believes we have the obligation to provide today's patients with cutting edge cancer care and clinical trial options, to develop the treatment of tomorrow, and at the same time cultivate a culture of innovation and engagement. Shamsah received her BS in Physician Assistant Studies at SUNY Health Science Center at Brooklyn and an MPH at University of Massachusetts Amherst. She is currently pursuing a Doctorate in Health Sciences at The George Washington University School of Medicine and Health Sciences so she can continue to innovate in clinical and administrative roles and to impact the future of cancer care delivery. 
---
Russcina "Cina" Dixon, PA-C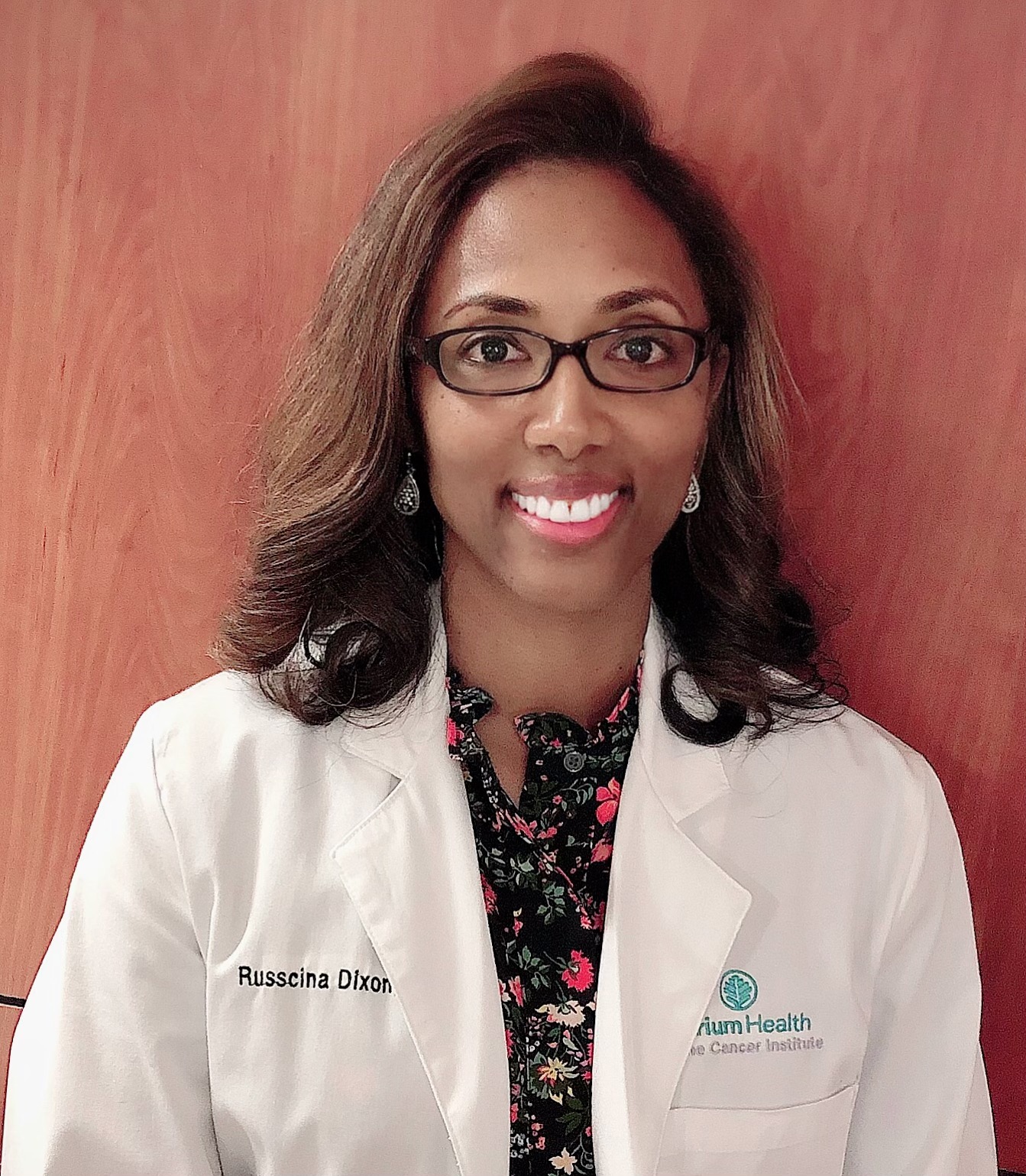 Cina has been a Physician Assistant with the Transplant & Cellular Therapy program at the Levine Cancer Institute - Atrium Health for about six years. She started off rotating between inpatient and outpatient setting with the malignant hematology team providing care for patients diagnosed with Leukemia, Lymphoma, or Multiple Myeloma. Currently, she cares for post allogeneic stem cell transplant patients in the Leukemia clinic by monitoring for transplant complications, graft-vs-host-disease, infections, and disease relapse. She also provides clinic coverage for sick visits, hospital follow-ups, and pre-chemotherapy hospital admissions. She performs bone marrow biopsies to help diagnose and monitor hematologic conditions. Function as sub-investigator for Phase I-III oncology clinical trials, and trains and mentors Advanced Practice Providers during their hematology/oncology rotations. She is Fellowship trained in general pediatrics, with previous experience in Information Technology in various areas including programming, data analysis, data warehouse management, and reporting.
---
Joy Mullins, PA-C

Joy is an oncology Physician Assistant specializing in Melanoma, Renal, and Merkel cell carcinoma. In addition, she is a member of the cancer center's protocol review committee. Building relationships with patients and helping them through treatment makes her job very rewarding.
---
The APAO Academic Award is open to PAs in oncology who are pursuing advanced degrees/certifications and are enrolled in an academic program. 
Recipients of the APAO Academic Award will receive a one-time monetary award to apply toward the cost of academic tuition and offset educational expenses.   
Scholarship Information
Up to $2,500 scholarship will be awarded 
Eligibility Criteria
Graduate of an accredited PA Program
Work in an oncology setting as a PA
Member in good standing of APAO
Member in good standing of AAPA
Enrolled in an advanced degree program and in good academic standing
The award cannot be given to the same individual more than once
Award Recipient Requirements:
The recipient must complete his or her degree/certification within three years of the award.
APAO should be notified of any address changes.
Process:
Interested PAs should submit a completed application form to APAO to be considered for the award.
APPLICATION DEADLINE:  April 30, 2021